Social mobility: Class pay gap found in UK professions
UK professionals from working-class backgrounds are paid £6,800 less on average each year than those from more affluent families, a study has found.
The class pay gap was highest in finance at £13,713, the research by the Social Mobility Commission concluded.
The medical profession saw the next highest gap at £10,218, followed by information technology at £4,736.
Commission chairman Alan Milburn said the 17% average pay gap showed the UK remained a "deeply elitist" society.
The research, carried out by academics from the London School of Economics and University College London, analysed data from the UK labour force survey – a snapshot of employment in the UK with more than 90,000 respondents.
The researchers examined the average earnings of people in professional jobs from different backgrounds and found those who had come from a poorer family lost out by about £6,800 a year.
It found the gap was partly caused by differences in educational background, along with the tendency of middle-class professionals to work in bigger firms and move to London for work.
But even when professionals had the same educational attainment, role and experience, those from poorer families were paid an average of £2,242 less, the Social Mobility Commission's study found.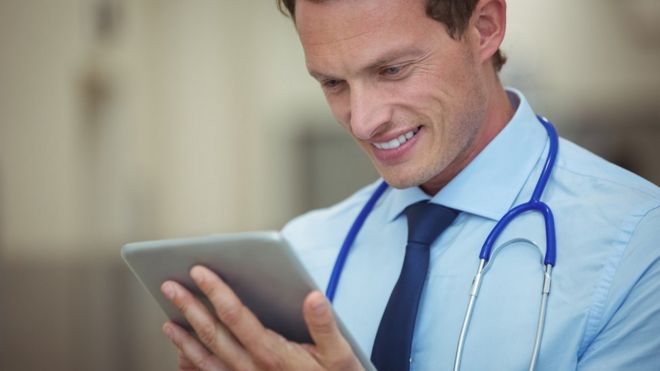 The report suggested professionals from poorer backgrounds might be less likely to ask for pay rises and could exclude themselves from promotion for fear of not "fitting in".
They are also less likely to have access to the same networks and opportunities as their more privileged colleagues.
Black and minority ethnic professionals, except those of Chinese heritage, earned less than similar white colleagues, the researchers found.
The report said traditional professions such as medicine, law, journalism and academia were still dominated by those from advantaged backgrounds.
Nearly three-quarters (73%) of doctors and two-thirds (66%) of journalists are from professional and managerial backgrounds, with fewer than 6% and 12% from working-class backgrounds respectively.
It said: "The odds of those from professional backgrounds ending up in professional jobs are 2.5 times higher than the odds of those from less advantaged backgrounds reaching the professions."
However, the study concluded that social mobility was "the norm and not the exception" as 48% of people rose up the ladder from their parents' position, compared with 31% who slid down.
Report co-author Dr Sam Friedman from the LSE said: "While social mobility represents the norm, not the exception, in contemporary Britain, there is no doubt that strong barriers to opportunity still persist."
'Barriers'
As well as examining social mobility in the higher echelons of society, the report also examined rates of intergenerational unemployment.
It concluded that there was no evidence of generations of families where no-one had ever worked.
However, individuals from workless households were 15% to 18% less likely to work.
This was further compounded if an individual was in poor health and/or lived in an area with high unemployment.
Co-author Dr Lindsey Macmillan from UCL said: "We examined the experience of households with low levels of work and have found that there is no evidence of generations of families never working.
"The biggest risk to ending up workless as an adult is living in a high-unemployment area and poor health."
Mr Milburn, chair of the Social Mobility Commission, said the research gave powerful new evidence that Britain remained a "deeply elitist society".
"Too many people from working-class backgrounds not only face barriers getting into the professions, but also barriers to getting on," he said.
Mr Milburn said that while many professional firms were "doing excellent work" to be accessible to people from a wide range of backgrounds, employers needed to take action to end the class earnings penalty.
A government spokeswoman said ministers were determined to close the wealth gap between regions, improve living standards and create jobs.
"We are looking at ways to deliver more good school places in more parts of the country, investing in improving careers education, transforming the quality of further and technical education and opening up access to our world-class higher education system," she said.
"The government is also targeting social mobility coldspots with 12 opportunity areas where we are working with local organisations, schools, colleges, and businesses to overcome barriers to social mobility and make sure young people from all backgrounds can go as far as their talents will take them."