Pharma plans will create 1,850 jobs in Manchester and London
Two pharmaceutical firms have said they will invest more than £1bn in the UK, creating about 1,850 jobs.
MSD, known as Merck in North America, will support a new research centre in London creating around 950 new posts.
Germany's Qiagen will develop a genomics and diagnostics campus in Manchester, creating up to 800 jobs.
The government said these biotech deals illustrated confidence it its industrial strategy, the details of which it is publishing later.
Business Secretary Greg Clark said the investments represented "a huge vote of confidence" in the government's plans.
"People don't make the investments of this scale that are for the long term if they don't have the confidence that we are building in this country a very attractive base," he said.
He said the government's white paper on industrial strategy would set out how the UK's strengths in life sciences, financial services, advanced manufacturing and the creative industries would be maintained and enhanced.
The strategy comes just days after official forecasting body the Office for Budget Responsibility (OBR) announced an aggressive downgrade of its UK growth forecast.
The OBR concluded that a slowdown in the growth of productivity – or the value that each worker produces – since the financial crisis will persist for several more years.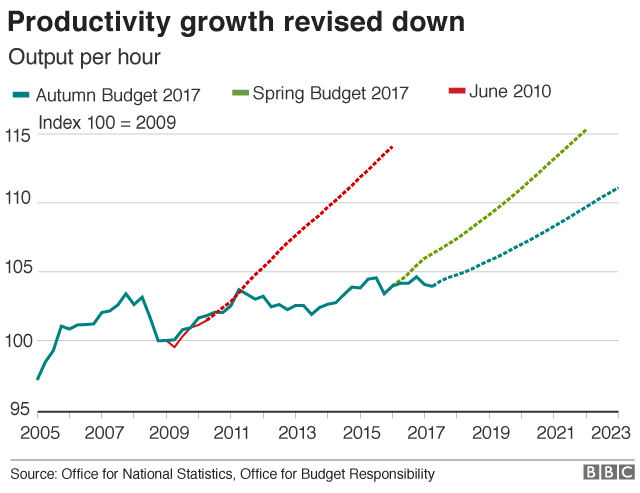 The white paper will outline how "sector deals", such as within the pharmaceutical industry, will link government funding and policy to investment from private firms.
MSD's managing director in the UK and Ireland, Louise Houson, linked the company's investment to the government's approach to the economy: "This investment presents a major opportunity for us to work in collaboration with the UK government to build on the forward thinking and ambitious industrial strategy white paper being published."
The chief executive of Qiagen, Peer Schatz, said the involvement of the University of Manchester, the NHS Trust and the UK government were "essential" to the partnership they are investing in.
Mr Clark said the UK's decision to leave the EU meant the strategy was "even more important" and he said political commitments to limit immigration would not hamper the development of research related industries. He said the government would "make it easier for more scientists to come and work in the UK".
Political parties and business groups have said that the solution to creating stronger growth and higher wages is more investment.
The industrial strategy is expected to outline similar partnerships to the MSD one with other private sector firms in the construction, artificial intelligence and automotive sectors.
The government said the deals would be "strategic and long-term partnerships".