Manufacturers seek clarity over EU worker rights
Manufacturers have warned of a recruitment crunch if they are unable to keep hiring EU workers after Brexit.
Trade body the EEF says the government must clarify the rights of EU workers "as a matter of urgency".
It said a quarter of 243 firms it surveyed had already seen an increase in EU nationals leaving their business.
A government spokesperson said it would set out its initial proposals for a post-Brexit immigration system in the autumn.
"We have already been clear there will be an implementation period after we leave the EU to avoid a cliff edge for businesses.
"In June we published our offer to protect the rights of EU citizens in the UK, confirming no-one living here lawfully will be asked to leave when we exit the EU and they will have a grace period to regularise their status."
'Stifle growth'
Two thirds of firms hire EU nationals because of insufficient UK applicants and one third because they cannot get the skills needed in the UK, the EEF's survey found.
EEF director of employment and skills Tim Thomas said preventing the industry from recruiting skilled EU workers could "stifle growth and damage British industry and the UK economy as a whole".
"As a priority the government should clarify the reciprocal rights of EU nationals in the UK and British nationals currently working in other EU member states," he added.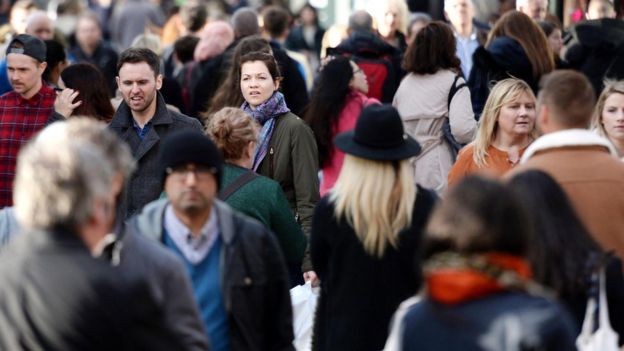 Official recent data showed net migration had fallen to its lowest level for three years after a rise in the number of EU nationals leaving the UK since the June 2016 referendum.
The EEF said its own survey's findings reflected this, and warned that skills shortages would worsen if restrictions apply a cap for companies employing EU staff.
The organisation is calling for European employees to be able to come and work in the UK for up to five years post-Brexit, with them then having the right to apply for permanent residency.
It also wants UK firms to continue to have access to EU workers as part of internal company transfer programmes.
The EEF said the manufacturers it had surveyed said they needed unfettered access to "appropriate workers".
The third round of Brexit talks is currently taking place in Brussels.
In the first phase of negotiations, British and EU officials are meeting each month for four days in Brussels.
The UK is set to leave the EU by the end of March 2019, following last year's referendum vote.