Budget 2017: Stagnant earnings forecast 'astonishing'
The prediction that average UK earnings in 2022 could still be less than in 2008 is "astonishing", according to an independent economic think tank.
Paul Johnson, director of the Institute for Fiscal Studies, added that the economic forecasts published in the Budget made for "pretty grim reading".
He highlighted that since 2014 growth in earnings has been "choked off".
"We are in danger of losing not just one but getting on for two decades of earnings growth," he said.
"Let's hope this forecast turns out to be too pessimistic."
Mr Johnson was reacting to the productivity, earnings and economic growth forecasts from the Office for Budget Responsibility (OBR), which were released on Wednesday.
The Chancellor, Philip Hammond, has said he hopes to prove the bleak economic forecasts released in the Budget wrong.
The chancellor said clarity around Brexit would increase consumer confidence and lead to higher growth in the economy.
On Wednesday, the OBR cut its growth forecast for the UK economy sharply, following changes to estimates of productivity and business investment.
It now expects the economy to grow by 1.5% this year, down from its previous forecast of 2%. It also said growth would be weaker than previously thought in each of the subsequent four years.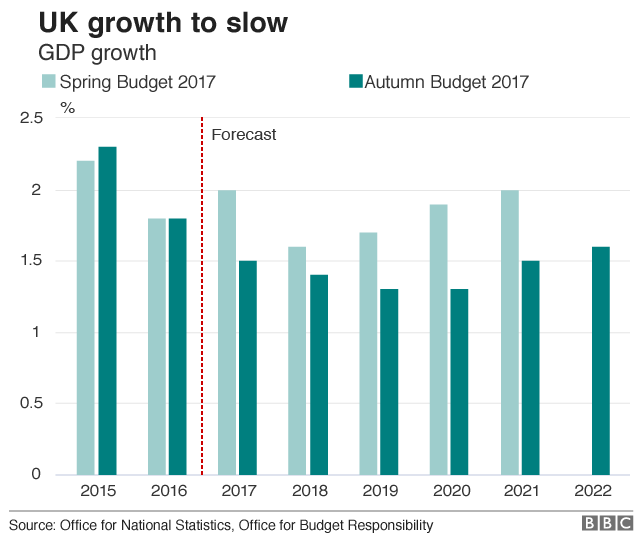 The Resolution Foundation says disposable incomes are now expected to be £540 lower by 2023 than forecast in March, largely as a result of weaker pay growth.
It says the UK is on course for its longest fall in living standards since records began more than 60 years ago, with real disposable incomes now set to fall for 19 successive quarters.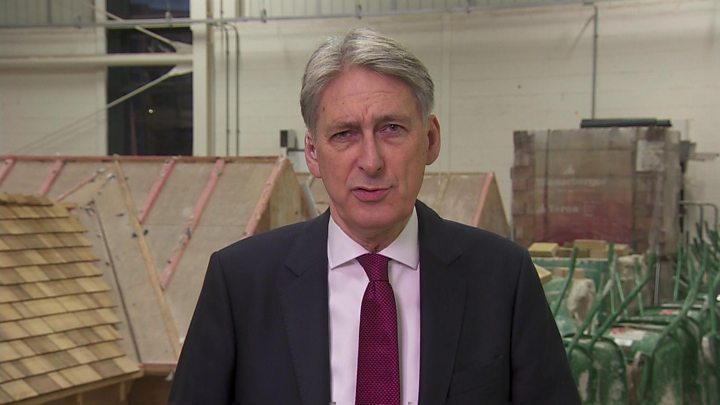 Despite high levels of employment in the UK, wage growth has remained stubbornly low.
The latest official figures showed workers' earnings, excluding bonuses, rose 2.2% in the three months to September compared with a year ago.
But they fell 0.5% in real terms when accounting for inflation, marking seven months of negative pay growth, according to the Office for National Statistics.